Raja Krishnamoorthi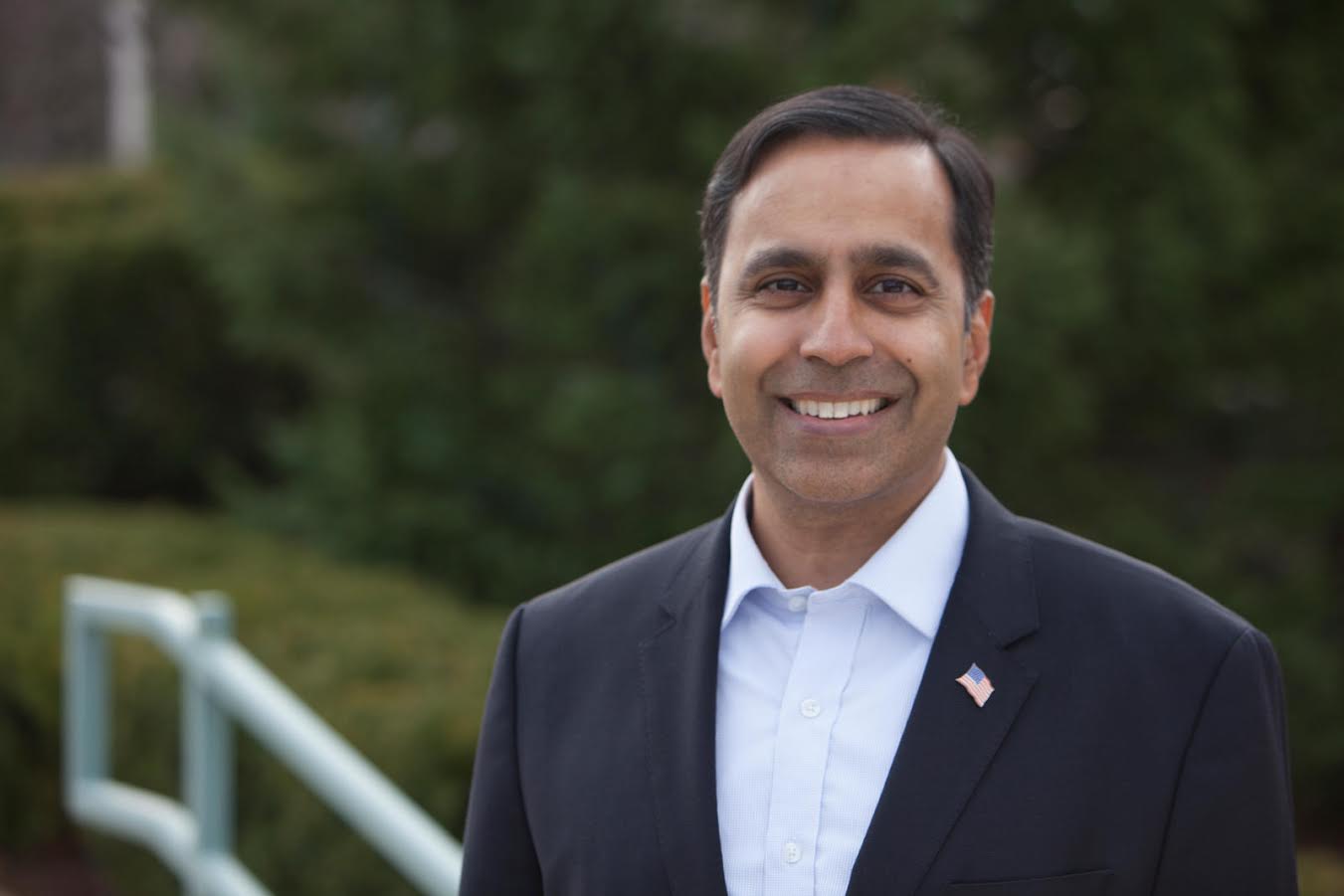 U.S. REPRESENTATIVE RAJA KRISHNAMOORTHI
D-ILLINOIS 8TH DISTRICT
RACE SUMMARY: Raja Krishnamoorthi was elected to represent the 8th District of Illinois, which includes the west and northwest suburbs of Chicago in 2016, and is running for re-election in 2020.
VOTING RECORD: Project VoteSmart
BIOGRAPHY
POLITICAL CAREER

PARTY: Democrat

BORN: 7/16/1973

EDUCATION: Princeton University (BS), Harvard University (JD)

OCCUPATION: Lawyer and Businessman

FAMILY: Married, 3 children

RELIGION: Hindu

CAREER:

Worked on various campaigns including then-State Senator Barack Obama's US Senate election in 2004
Worked for both Illinois Attorney General Lisa Madigan and State Treasurer Alexi Giannoulias
Ran for Illinois Comptroller in 2010, lost primary
Ran for Congress in 2012, lost primary
United States House Of Representatives (IL-08), (2017-present)
ISRAEL
---
Supports a two-state solution

Believes that the U.S.-Israel relationship is a vital resourse for American national security

Will work to strengthen the bond between the U.S. and Israel
CHOICE
---
Supports Roe v. Wade

Stands with Planned Parenthood
In His Own Words
"Planned Parenthood remains a leading provider of quality, affordable health care for millions of women across our nation, including in underserved communities. I will fight to preserve public funding for Planned Parenthood and with it, access to vital preventative health and family planning services. As a proud member of the House Pro-Choice Caucus, I am dedicated to defending the constitutional right to choose and for women to be able to do so without facing an undue burden." 1 
"We must reject the politics of meanness and contempt that increasingly dominate our airwaves and Internet. This will require us to recommit ourselves to a mission of service ― with integrity, compassion, kindness and trust as our guides. Such a politics of decency may seem beyond our reach today, but it's never too late to start." 2
SOURCES: 1) Krishnamoorthi.house.gov  2) Huffington Post
Interesting Facts
---
Raja is the child of immigrants.
Raja serves on the Oversight Committee, for which he is also the Chairman of the Subcommittee on Economic and Consumer Policy, as well as on the House Intelligence Committee.