Support Vedat Gashi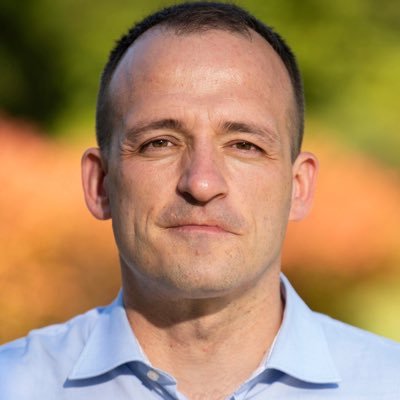 VEDAT GASHI
D-NEW YORK 16th DISTRICT
RACE SUMMARY:  The race for the newly drawn 16th District now includes Vedat Gashi, who is challenging incumbent Rep. Jamaal Bowman (D-NY). This will be a four-person primary race for a district that has not been represented by a Republican in Congress since 1949. Bowman's positions on Israel do not align with JAC. He supports the 'Nakba Resolution,' which calls the creation of the state of Israel a 'catastrophe.' He withdrew his cosponsorship of legislation supporting Israel's normalization agreements with Arab states, and was opposed to the U.S. selling missiles to Israel during the recent fighting with the Islamic Jihad in Gaza. 
VOTING RECORD: Project Vote Smart, 
BIOGRAPHY
POLITICAL CAREER

PARTY: Democrat

BORN: 04/24/1978

EDUCATION: Seton Hall University, JD, Connecticut College, BA

OCCUPATION: Attorney

FAMILY: Married, 2 Children

RELIGION: Muslim

CAREER:

Legislator, Westchester County, NY, District 4, 2020-present

 
ISRAEL
---
A strong supporter of the Peace Process with U.S. involvement
Supports legislation aimed at expanding the list of Arab nations who have normalized relations with Israel
Believes Israel is one of our strongest allies and the U.S.-Israel relationship must remain strong
Opposes the 'Nakba Resolution' which calls the creation of the state of Israel a 'catastrophe.'
CHOICE
---
Will fight in Congress to enshrine the protections of Roe v Wade into federal law
Believes women have the right to make their own medical decisions
SOURCE: www.gashiforcongress.com
In His Own Words
---
"Currently, I serve as a Westchester County legislator. Since taking office in 2020, my office has:
-Passed a first in the nation gun safety law
-Protected women's right to seek vital health care by passing a clinic access bill
-Delivered millions for childcare and affordable housing
-Supported small businesses impacted by COVID-19"
SOURCE: Scarsdale10583
"As someone who came to this country as a refugee, I know firsthand the importance of strengthening international relationships with our allies."
Interesting Facts
---
Upon passing the New York Bar, was called to service in Kosovo to join the U.S-E.U. effort to help establish the newly formed state. Work included drafting some of Kosoo's foundational legal documents and establishing its Ministry of Local Government Administrations. Nominated by the UN to serve as the Chief Legal Advisor to Kosovo's Prime Minister.
Interned for Justice Sonia Sotomayor at the Second Circuit Court of Appeals
Interned for Congressman Lee Hamilton on the House International Relations Committee