Support Mark Kelly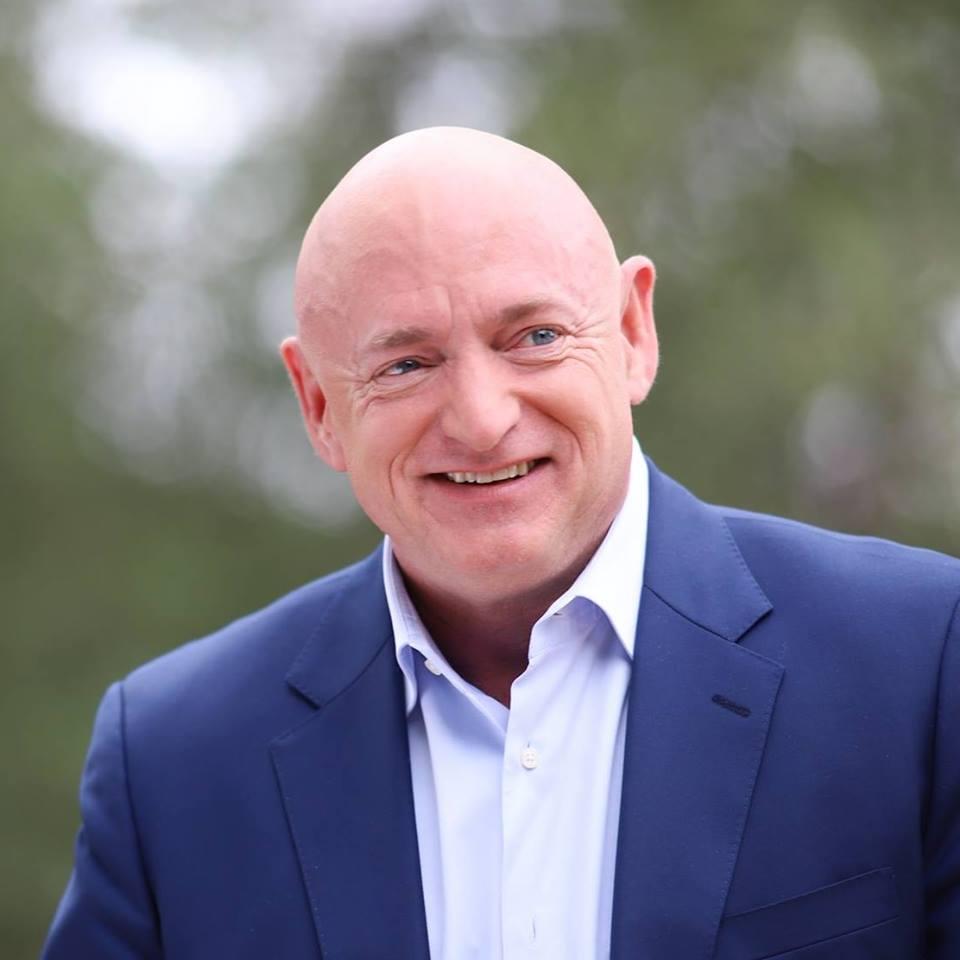 U.S. SENATOR MARK KELLY
D - ARIZONA
RACE SUMMARY:  Won a contentious race against incumbent GOP Senator Martha McSally, who had been appointed to fill the seat of Sen Jon Kyl, who resigned in 2019. Senator Kelly took the seat of the late Senator John McCain and was sworn into office in December 2020 to finish out the late Senator's term.
VOTING RECORD: Congress.gov, GovTrack.us
BIOGRAPHY
POLITICAL CAREER

Party: Democratic

Born: 2/21/1964

Education: U.S. Merchant Marine Academy (B.S.), U.S. Naval Postgraduate School (M.S.)

Occupation: Astronaut

Family: Married, two children

Political Career:

Committees:

Armed Services
Energy & Naural Resources
Environment & Public Works
Joint Economic Committee
Special Committee on Aging

Elected: 2020

 
ISRAEL
---
As a U.S. Senator, will work tirelessly to strengthen the bonds between our two countries.

Believes the U.S.-Israel alliance and friendship are central to America's role in the world

Committed to ensuring that Israel maintains their qualitative military edge (QME)
CHOICE
---
Supports Roe v. Wade

Rejects efforts to make it harder for women to access vital health care services
In His Own Words
---
"Women have the right to choose, and I'm going to stand up to defend that right against uncompromising politicians who are seeking to take it away." (1)
"My relationship with Israel is personal and it was formed during my own service in the Middle East during the First Gulf War." (2)
"The BDS movement is fundamentally anti-Semitic and it singles out Israel for condemnation amongst the community of nations. It is a movement that seeks to delegitimize the State of Israel. I will work in the Senate to ensure that we are doing all that we can to combat the BDS movement." (3)
SOURCES: (1) Twitter, 5/21/2019, (2) 2020 Position Paper, (3) 2020 Position Paper
Interesting Facts
---
Kelly is a former astronaut, engineer, and U.S. Navy captain.
He is the husband of former U.S. Representative Gabby Giffords.
As a naval aviator, he flew combat missions during the Gulf War.
Kelly's identical twin brother, Scott Kelly, is also an astronaut. The Kelly brothers are the only known siblings to have both traveled in space.
Kelly was mission commander of the Space Shuttle Endeavor's final flight.