Greg Stanton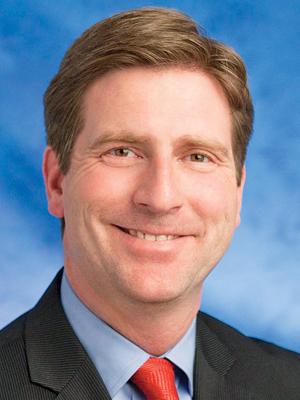 U.S. REPRESENTATIVE GREG STANTON
D - ARIZONA DISTRICT 9
RACE SUMMARY: Greg Stanton won the House seat being vacated by Rep. Kyrsten Sinema, who defeated Sen. Jeff Flake (R). This district is considered a swing district even though the seat has been held by Rep. Sinema since 2012.
VOTING RECORD: govtrack.us, Project Vote Smart 
BIOGRAPHY
POLITICAL CAREER

PARTY: Democrat

BORN: 3/3/1970

EDUCATION: Marquette University (BA), University of Michigan (JD)

OCCUPATION: Politician

FAMILY: Single

CAREER:

Candidate for U.S. House of Representatives (2018)
Mayor of Phoenix (2012-2018)
Deputy Attorney General of Arizona (2009-2011)
Council Member, City of Phoenix, Arizona (200-2009)

           COMMITTEES:

Judiciary
Transportation and Infrastructure 

ELECTED: 2018
ISRAEL
---
Supports a two-state solution, with the U.S. as a negotiating partner

As mayor of Phoenix, formed an economic partnership between Phoenix & Ramat Gan, Israel

Believes in Israel's right to self-defense, and supports U.S. efforts to ensure that defense through systems like Iron Dome
CHOICE
---
Supports Roe v. Wade

Endorsed by Planned Parenthood

Vows to expand access to healthcare and contraceptives for women, especially those with lower income

In Phoenix, worked with Planned Parenthood to ensure access to healthcare for women in the area
In His Own Words
---
"Suring my time as Mayor of Phonix, I have always been proud to stand with Israel, fight against anti-Semitism in our community, and build closer ties between the Jewish state and our city, state, and nation. In Congress, I will continue that commitments -- working to strengthen both the Arizona and Israel economies and safeguard the strength of our most critical ally in the Middle East." 1 
"ACA repeal and defunding Planned Parenthood will do real harm to real people. If D.C. politicians won't hold public hearings, we will." 2
SOURCES: 1) 2018 Position Papers  2) www.twitter.com
Interesting Facts
---
During his term as mayor, he was recognized for ending chronic homelessness among veterans in Phoenix.
He worked as an education attorney before beginning his career in politics.