Eric Swalwell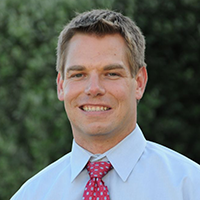 U.S. REPRESENTATIVE ERIC SWALWELL
D-CALIFORNIA DISTRICT 15
BIOGRAPHY
POLITICAL CAREER

PARTY: Democrat

BORN: 11/16/1980

EDUCATION: University of Maryland (BA and JD)

OCCUPATION: Attorney

FAMILY: Married; One child

RELIGION: Christian - nondenominaional

CAREER:

U.S. House of Representatives (2013-present)
Dublin City Councilman (2010-2012)
Deputy District Attorney, Alameda County, CA (2006-2012)

COMMITTEES:

Committee on Judiciary
Permanent Select Committee on Intelligence
Committee on Homeland Security
House Democratic Steering and Policy Committee Co-Chair

FIRST ELECTED TO FEDERAL OFFICE: 2012
ISRAEL
---
Committed to a strong U.S.-Israel relationship

Supports a two-state solution

Supports a demilitarized, secure border between Israel and the Palestinian territories, with no more threat of terrorism to Israel
CHOICE
---
Supports Roe v. Wade

Committed to equal access to abortion coverage in health insurance

Advocates for equal pay for women

Supports protection to access to birth control from corporate interests 
In His Own Words
---
"Innocent civilians in Israel have been under constant attack from rocket attacks from Hamas-controlled Gaza. These attacks have recently escalated, with over 500 rockets fired at Israel in just the past month. I stand with Israel as it seeks peace and security in the region." 1
"I'm attending the Women's March to show I'm determined to protect the progress we've made on women's rights and health choices, and to push ahead toward goals like pay equity, paid familiy leave, and quality, affordable childcare for all." 2
"Ensuring the security of our friends in Israel is vital to maintaining stability in the Middle East and promoting democracy throughout the world." 3
SOURCES: 1 www.thepioneeronline.com, 2 www.independentnews.com
Interesting Facts
---
During college, he worked in a local D.C. restaurant and gym, service towels to Congressmembers in the morning and dinner to them at night in the restaurant. He would later go on to work with many of them.
Originally attended college on a soccer scholarship, but broke both thumbs during his sophomore year. Instead of soccer, he applied for a political internship in Washington, DC.
In college, created a scholarship fund for children who lost their parents in the 9/11 attacks.