Alex Padilla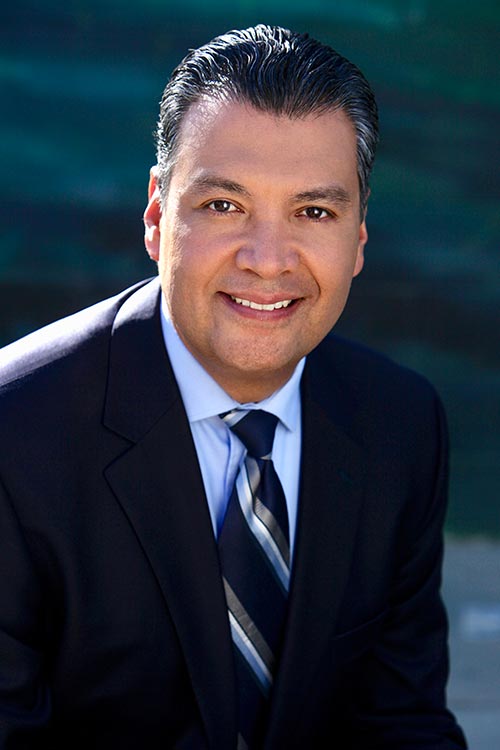 U.S. SENATOR ALEX PADILLA
D-CALIFORNIA
RACE: Appointed to the Senate seat vacated by Vice President Harris in 2021. Will be up for reelection in 2022.
VOTING RECORD: GovTrack.us, Project VoteSmart
BIOGRAPHY
POLITICAL CAREER

PARTY: Democrat

AGE: 48

EDUCATION: Massachusetts Institute of Technology, BS Mechanical Engineering

OCCUPATION: Politician

FAMILY: Married, 3 children

 

CAREER:

United States Senate, California, January 2021 - Present
Secretary of State, State of California, 2015-2021
State Senator, California State Senate, District 20, 2006-2014
President, Los Angeles City Council, 1999-2006

COMMITTEES:

Committee on Environment & Public Works
Committee on Homeland Security & Governmental Affairs
Committee on Rules & Administration
Committee on the Budget
Committee on the Judiciary
Chair Judiciary Subcommittee on Immigration, Citizenship, & Border Security

APPOINTED: 2021
ISRAEL
---
Believes the U.S.-Israel relationship must remain strong.
Committed to a two-state solution, and believes the U.S. plays a critical role in that process.
CHOICE
---
Unequicovally supports a woman's right to choose and Roe v Wade as legal precedent.
Endorsd by Planned Parenthood Affiliates of California
---
"It seems to me that we have our priorities entirely backward when it comes to making it easier to buy a weapon than we do to cast a ballot." 1
SOURCES: 1) Project Vote Smart  
---
Served as California Secretary of State from 2015 - 2021.
The first U.S. Senator from Southern California since 1992.
Has a degree in engineering and wrote software for satellite systems.
His first professional role in politics was as personal assistant to Sen. Dianne Feinstein (D-CA), with whom he now serves in the Senate.